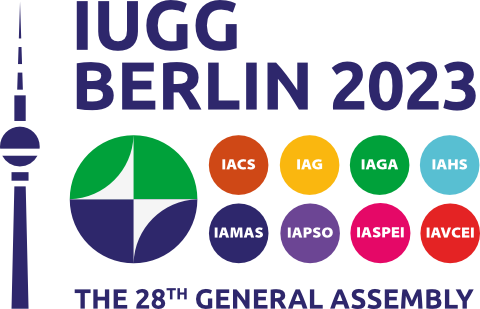 Particular Information for Participants from Countries which need a Schengen Visa to Travel to the EU
Visa Invitation letter
For Visa Invitation Letter kindly fill out this APPLICATION FORM. To obtain the Visa invitation letter the applicant must be either registered to the General Assembly and the registration fee must be paid or the applicant must have the IUGG Travel grant approved. The time of letter delivery to the applicant depends on the means of submission (electronic copy or physical original).
In case original invitation letters are required by your institute, but not by the German embassy, the institution has to cover the costs for the postal service, and GFZ will bill them.
Please submit your abstract as soon as possible. You will receive an automatic confirmation email with which you can start the booking process for the appointment.
The high demand, especially for Schengen visas, is currently leading to longer waiting times than usual.
Please apply for your visa in good time. You can apply already six months ahead of your travel date. Appointments are open always six months in advance. If you are waiting for your abstract/travel grant acceptance notification, please make sure your appointment date is after the notification date of 17 March 2023.
Please understand that according to the principle of fairness and transparency, no special dates or appointments will be given. Priority appointments can only be given in humanitarian cases (urgent medical treatment, death of a close relative in Germany).
Please understand that other requests submitted to the German Embassy and Consulates cannot be answered individually, as long as they are covered by this and other information already published on the website of the German Embassies and the websites of VFS Global.
For more information and appointment booking, please also refer to the website of the service provider VFS Global or the services indicated at the specific official consulate website. Do not use other services!!!
Please allow the German service some time for visa processing: Please fix your travel date only after having received a confirmation of appointment through VFS Global and allow 3 weeks for processing after submission of documents.
Kindly refrain from individual and repeated appointment inquiries.
You will receive the confirmation for travel and grant acceptance by Mid-March.
Who Needs a Schengen Visa to Travel to the EU?
The countries whose citizens are required to obtain a Schengen visa in order to enter any member country of the Schengen Area are:
Afghanistan
Gabon
Oman
Algeria
Gambia
Pakistan
Angola
Ghana
Papua New Guinea
Armenia
Guinea
Palestinian Authority
Azerbaijan
Guinea-Bissau
Philippines
Bahrain
Guyana
Qatar
Bangladesh
Haiti
Russia
Belarus
India
Rwanda
Belize
Indonesia
Sao Tome And Principe
Benin
Iran
Saudi Arabia
Bhutan
Iraq
Senegal
Bolivia
Jamaica
Sierra Leone
Botswana
Jordan
Somalia
Burkina Faso
Kazakhstan
South Africa
Burma/Myanmar
Kenya
South Sudan
Burundi
Kosovo
Sri Lanka
Cambodia
Kuwait
Sudan
Cameroon
Kyrgyzstan
Suriname
Cape Verde
Laos
Swaziland
Central African Republic
Lebanon
Syria
Chad
Lesotho
Tajikistan
China
Liberia
Tanzania
Comoros
Libya
Thailand
Congo
Madagascar
Timor-Leste
Cote D'ivoire
Malawi
Togo
Cuba
Maldives
Tonga
Dem. Rep. Of Congo
Mali
Tunisia
Djibouti
Mauritania
Türkiye
Dominican Republic
Mongolia
Turkmenistan
Ecuador
Morocco
Uganda
Egypt
Mozambique
Uzbekistan
Equatorial Guinea
Namibia
Vietnam
Eritrea
Nepal
Yemen
Ethiopia
Niger
Zambia
Fiji
Nigeria
Zimbabwe
North Korea
Northern Mariana's
Vanuatu*
(Vanuatuan nationals holding ordinary passports issued after May 25, 2015, must apply for a Schengen visa)
What Documents are Required when Applying for a Schengen Visa?
The following list of documents are required for any short-term Schengen visa application:
Visa application form. Fully completed and signed.
Two recently taken photos must be attached. Both photos must be taken within the last three months, according to the visa photo requirements.
A valid passport. Not older than 10 years and it should valid for at least three more months beyond the date you plan to leave the Schengen area. Older passports with visas on them (if you have any).
Round trip reservation or itinerary. It must include dates and flight numbers specifying entry and exit from the Schengen area. You can use the visa consultation services like this one. These guys can handle most of your visa requirements such as flight itineraries, hotel reservations along with free consultation over email.
Travel insurance policy. A document that proves you have travel health insurance for the whole Schengen territory, with a minimum coverage of 30,000 euros in case of any medical emergency as illnesses, accidents and even repatriation in case of death.
Proof of accommodation. A document that shows where you will be accommodated throughout your stay in Schengen. This can be one of the following:

A hotel/hostel booking.
A rental agreement.
A letter of invitation from a host at whose house you will be staying.

Proof of financial means. Evidence that you have enough money to support yourself financially throughout your stay in the Schengen. This can be one of the following:

Bank account statement – that shows you have enough money in your account for the trip. The statement shall be no older than 3 months.
Sponsorship Letter – by another person that confirms they will be financially supporting your trip to the Schengen. In order for this letter to be valid, it must be accompanied by a bank statement of the sponsor, no older than three months.
A combination of your bank account statement and a letter of sponsorship.

Proof of paid visa fee.  €80 for adults and €45 for children from 6 to 12 years old.

IUGG 2023 Secretariat: C-IN, 5. kvetna 65, 140 21 Prague 4, CZE | tel.: +420 296 219 600
Copyright © 2020 c-in.eu | info@c-in.eu | Legal Notice