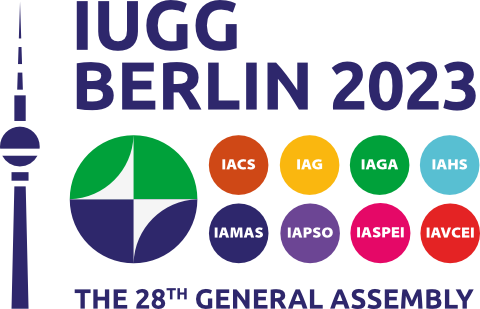 VOLUNTEER OPPORTUNITIES FOR STUDENTS
ARE YOU A STUDENT AND WISH TO GET FREE ACCESS TO THE IUGG 2023? BECOME OUR VOLUNTEER!
We are looking for team of volunteers that will help us make the IUGG 2023 a success.
Who can apply?
Students up to 35 years of age,  preferably students of geosciences, natural sciences or related topics.
How to apply?
Please fill out the form below. We will select the volunteers based on the number of applications, applicants' availability and the final program. Applicants will be notified about the final selection in May.
What will volunteers do? 
Change the nametags for chairpersons
Monitor the session: technical procedure, temperature, noise
Count attendance in the room
Report to IUGG Congress agency
Support in Q&A: microphones
Clean-up & reset
Other organizational matters
How long will volunteers work a day?
Half day, with food and drinks provided. For the rest of the day, and on the non-working days you will be able to enjoy the scientific programme.
How many days will volunteers work?
The volunteers will work for 4 days. You can indicate your availability in the form below.
How will the volunteers be assigned?
In the form below you can indicate your association of interest and top 3 symposia. We will do our best to assign you to sessions of your preferred association and not schedule you for work when your favorite symposia are running.
Contact us at iugg2023.volunteers@gfz-potsdam.de in case of any further questions.
Express interest by filling out the form below and we will come back to you with further details.

IUGG 2023 Secretariat: C-IN, 5. kvetna 65, 140 21 Prague 4, CZE | tel.: +420 296 219 600
Copyright © 2020 c-in.eu | info@c-in.eu | Legal Notice