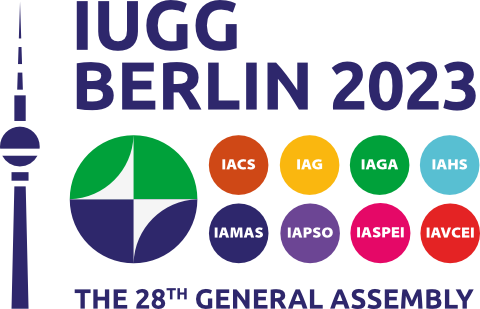 ORAL PRESENTATION GUIDELINES
Presentation Format
The preferred presentation format is a Powerpoint file (*.pptx) with a 16:9 aspect ratio.
However, you can also bring a PDF file, or Powerpoint in a 4:3 aspect ratio.
Apple Keynote and Prezi presentations are not supported.
The presenter is fully responsible for the content (order, graphics, etc..) of their presentation but can use the IUGG 2023 PowerPoint template if desired.
Please kindly note that ​the presentation computers will not have internet access, so any external content should be embedded directly in the presentation.​
When saving your final presentation to the USB stick, please make sure that your video files and all links to these multimedia files are included. 
Supported media types
Presentation: PPT, PPTX, PDF
Video: AVI, MPG, MKV, MOV, MP4, WMV
Audio: WMA, MP3, WAV
Pictures: JPG, GIF, BMP, TIF
​
Presentation Upload
Please note that it is not possible to present from your personal computer.
All presentations must be uploaded in the Speaker Ready Room, located in Cube Club (Level 1 behind Hall A6) at least 2 hours before the start of the session. Presentations for an early morning session should be handed over the evening before.
The AV technicians in the Speaker Ready Room will check the presentation setting, videos, fonts, etc. and they'll assist with possible issues.
Your presentation will be then automatically available in the corresponding room.
Speaker Ready Room Opening Hours
| | |
| --- | --- |
| Tuesday, 11 July | 15:00 – 18:00 |
| Wednesday, 12 July | 07:00 – 18:30 |
| Thursday, 13 July | 07:30 – 18:30 |
| Friday, 14 July | 07:30 – 18:30 |
| Saturday, 15 July | 07:30 – 18:30 |
| Sunday, 16 July | 07:30 – 18:30 |
| Monday, 17 July | 07:30 – 18:30 |
| Tuesday, 18 July | 07:30 – 18:30 |
| Wednesday, 19 July | 07:30 – 19:00 |

IUGG 2023 Secretariat: C-IN, 5. kvetna 65, 140 21 Prague 4, CZE | tel.: +420 296 219 600
Copyright © 2020 c-in.eu | info@c-in.eu | Legal Notice